I just moved and went through some of my boxes of things and decided I don't have room for some of this stuff and would like to sell it if anyone wants it.
Trades are ALWAYS welcome!
I will accept ponies if you're interested in any of these things.
Grumpy Bear purse - $4
Bought it and it was smaller than I thought, ideal for a child, inside is a little dirty from person before me using it, but its not horrible. Has cute little charm thingies on it.
Black bead bracelet, blue cheetah spotted necklace, and 5 coil necklaces.
.25 each
Special offer: buy all the hello kitty stuff for only $20
Hello Kitty photo albums - .50 each
5 of the standing design, and 4 of the sitting design available
Hello Kitty hair ties and hair clips .25 each
11 purple, 3 pink
Hello Kitty Tiny picture frames .25 each
5 square ones, 3 circle ones
Hello Kitty Small notebooks .25 each
6 green, 6 red, 1 pink, 1 blue
Hello Kitty Gel pens .25 each
4 packs available (2 of each color variation)
Hello kitty keychains! these are super cute .50 each
5 red, 2 purple, 5 blue
Hello Kitty bags (made from a material that is like a reusable shopping bag) the designs have glitter on them, super cute! .50 each
8 green,3 red, 3 purple
New in package christmas lip balms .25 each
Gum drop and vanilla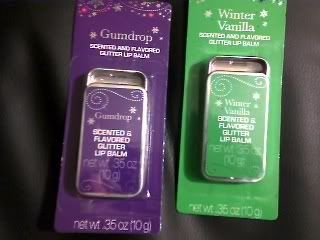 Maybelline new york instant age rewind fundation
shade: cocoa Dark 3
i'm pale as a ghost so these are way too dark for me to use, new in the bottle never been opened or used .10 each or all 4 for .25
XXXholic vol. 1. has been read a lot so has normal wear, but nothing outrageous. $5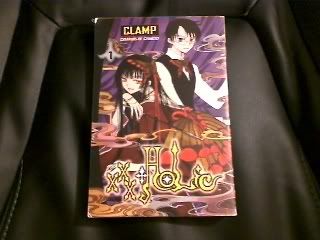 Tsubasa vol 1. and 3. only vol 1 has been read, these have been purchase previously owned, but have been gently read. $5 each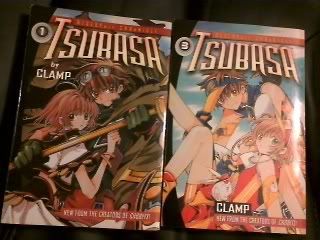 A perfect day for love letters vol. 1. has some wear $5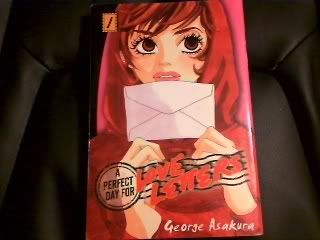 Disney's fairies - Vidia and the fairy crown
only read once and gently, like new $5
If you want to trade for any of the items, here is a list of ponies I'm after:
Any Applejack -blind bag, g1, g3, g4. even baity ones that need a tail or repaint. (no missing mane though) will take rehairs even.
Baby Applejack G1
Fairy Dust G3
Port-o-bella G3
Coconut cream G3
Fizzy Pop G3
Bumble Sweet G3
Peachy Pie G3
Valentine's Day Pinkie Pie G4
Apple Spice G3
Minty G1