This is it ! The Set- Completing-I Love-The_Arena brag part 4!!
Ooh! I've been itching to do this one for ages! Its taken me since August, and I gotta say I put a lot of time and effort into it but I loved every second! (even though I've had a ton of delays and setbacks) Very pic heavy as always! These are some of the ponies, accessories and playsets I've wanted for ages including my ultimate playset grail ( wanted this soooo bad since childhood!) the Paradise Estate
I finally have these gorgeous things thanks to you awesome pony peeps at the Arena!! Thank you all soooooo much
I'll thank individuals at the end (like credits - LOL
) so onto the pics and the picfic! I hope you all enjoy this as much as me
Much pony love XX Ringlets
*and if you enjoy this check out the extra pics on page 2!!*
Ok lets start with the sets I completed
Euro familes!! (they are sisters of different ages in my herd
)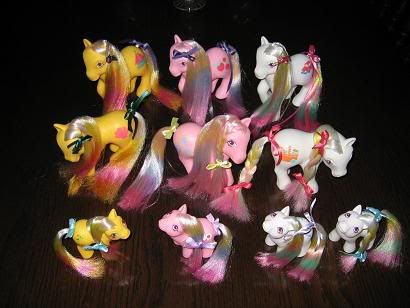 Cookery ponies!!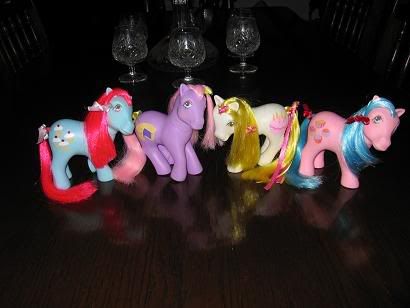 Sweetberry ponies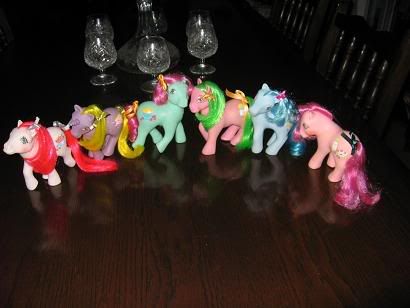 School pony adults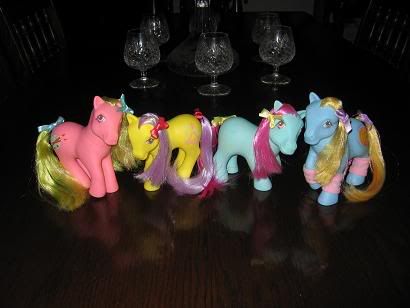 Tropical ponies
Glow N Shows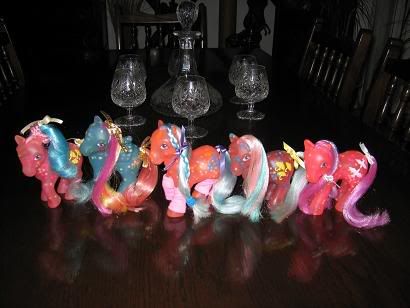 Sparkle ponies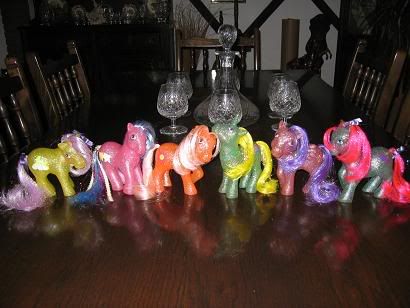 Playtime Baby brothers!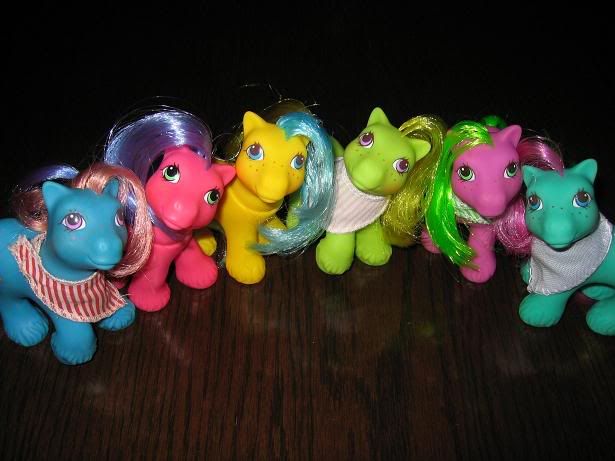 Complete baby boys (in boy mold
) Clipper has dodgy hair but its cute!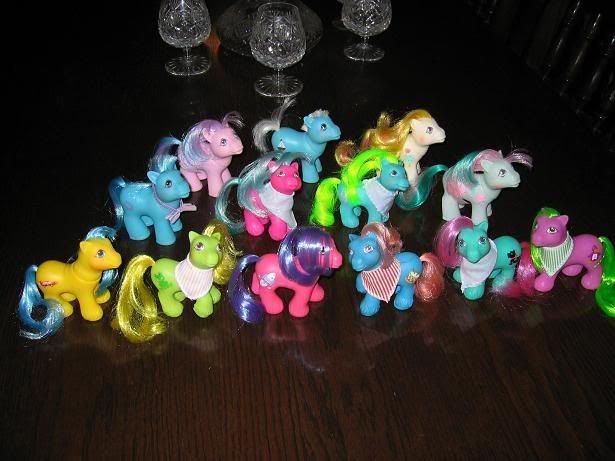 I also got these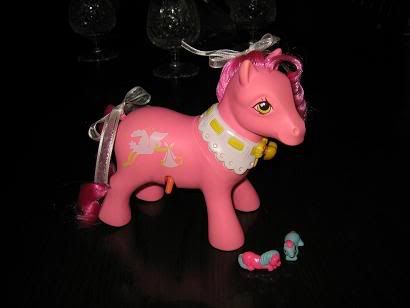 The playsets? well i think they are best showed off in a picfic
take a look and see what you can spot.. this picfic has new ponies and playsets and some old faves too
and theres another complete set of ponies in here too
At the beauty clinic: Ringlets and some of her daughters are helping the new arrivals with their hair...
Rainbow Bubbles: \"Mom- why do all these uni's have crazy hair??!!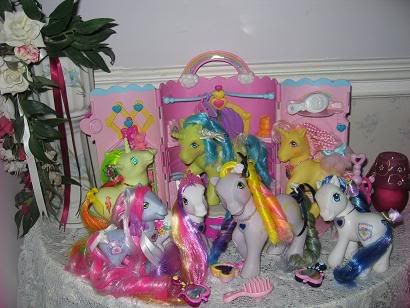 Denim Blue: Mom - I gotta tell you something about the time you left me in charge... i'm so sorry! will you speak to dad for me? i dont wanna be grounded for a year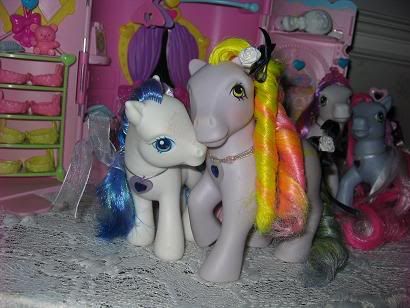 Ringlets: dont worry Denim -I'll speak to him this afternoon. everything will be just fine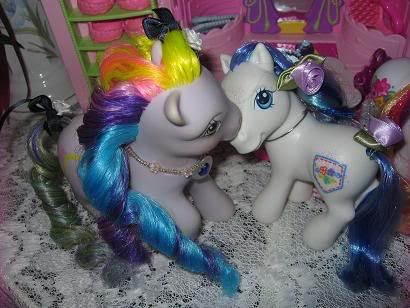 but... with sooo many new arrivals at the manor's beauty clinic it was going to be tough to have a little private time together...
Chief: there are ponies everywhere today! but I know a place we can be alone
... what the?!!!.... AAARRRGGGHHHH
Ringlets: MOM!! what are you doing in our bath!?
Chief :ugh! I didnt need to see this!
Confetti: Heeellloooo dears! my heating is broke Denim said I could take a bath here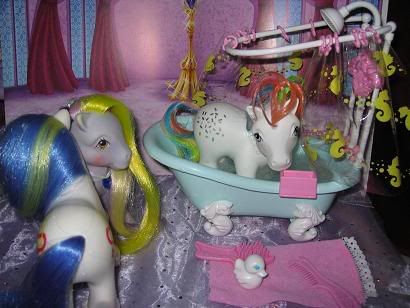 Chief :that girl is grounded for a month! ok.. surley the spare bedroom is free... !!!! I dont believe this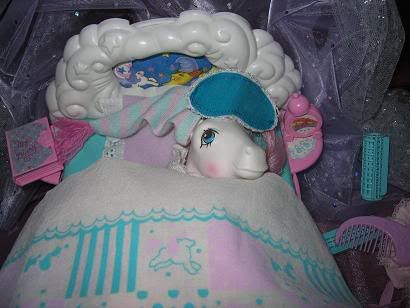 Sunndance: hello you two
Denim said i could take a nap -my granddaughter is such a sweet girl
Chief: thats it - shes grounded for a year! Lets take a drive - theres something I want you to see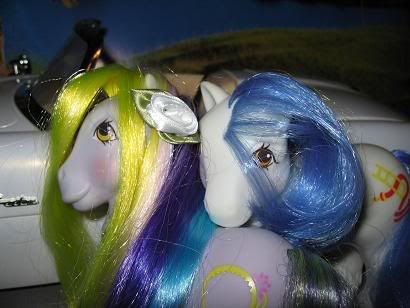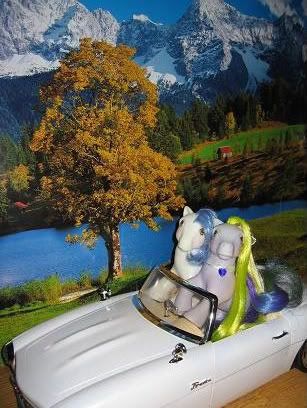 Ringlets! Oh my goodness! its beautiful!
Chief :Its yours my darling. I know how much you love the Paradise estate so I had this made for you -somewhere we can be alone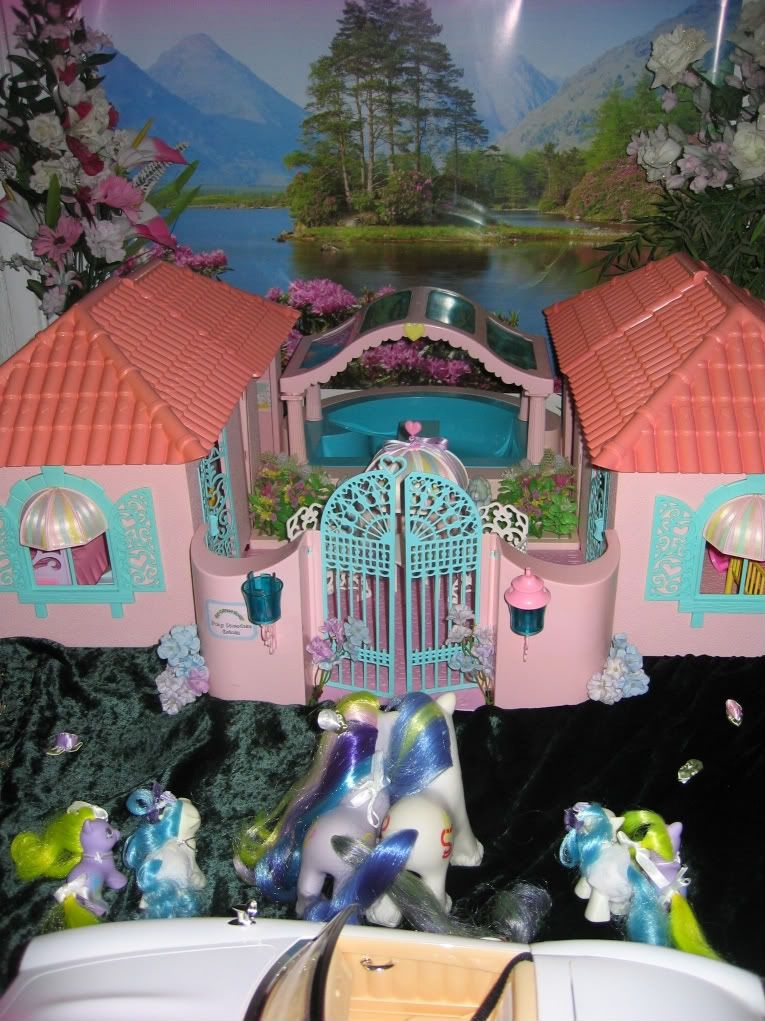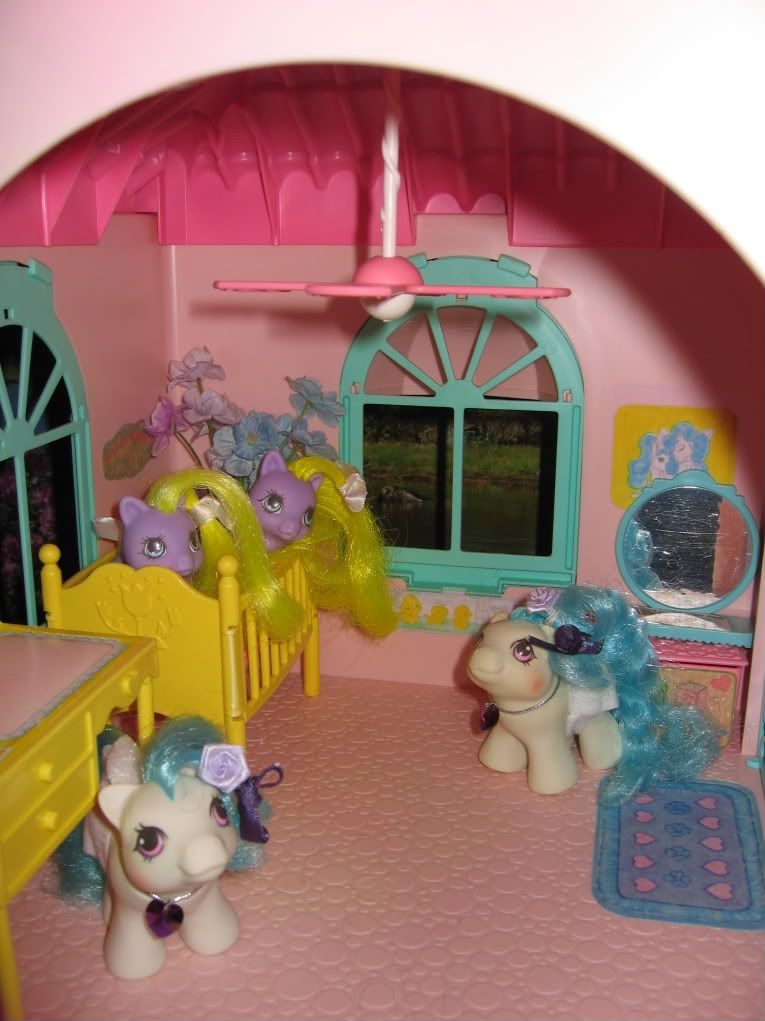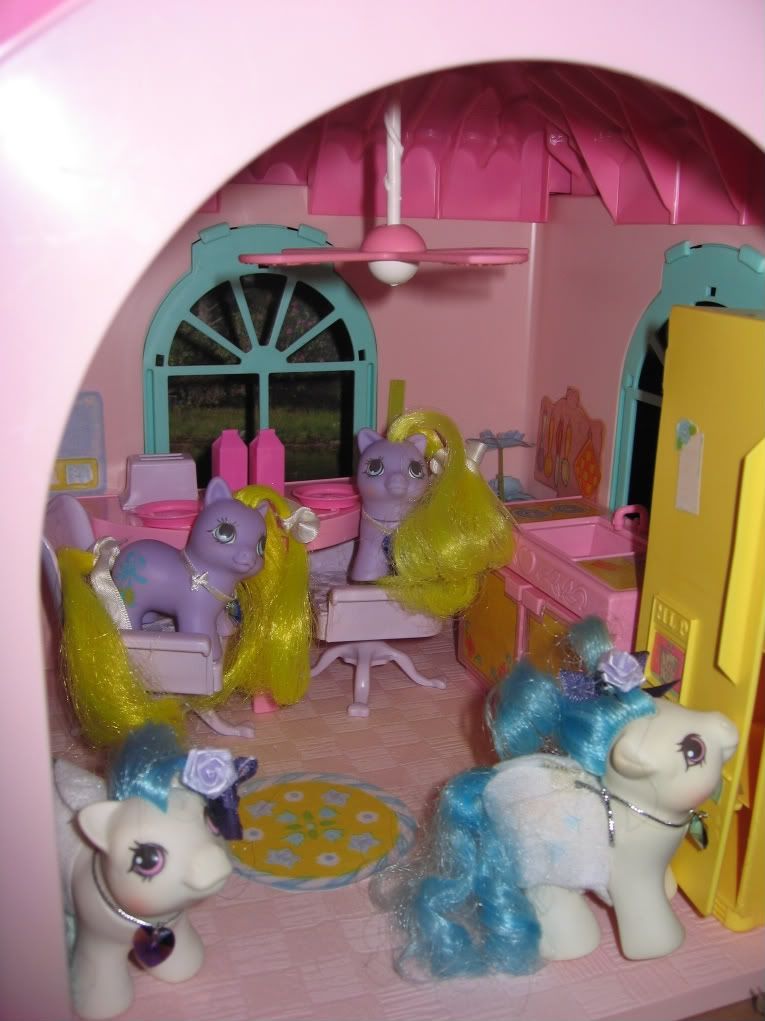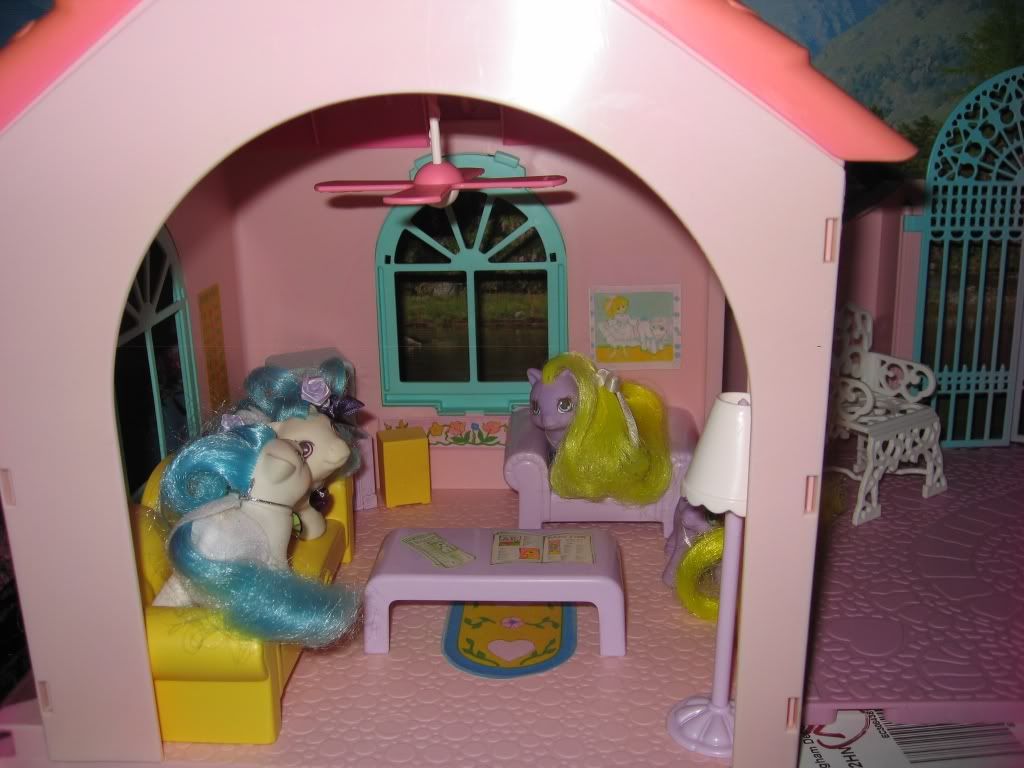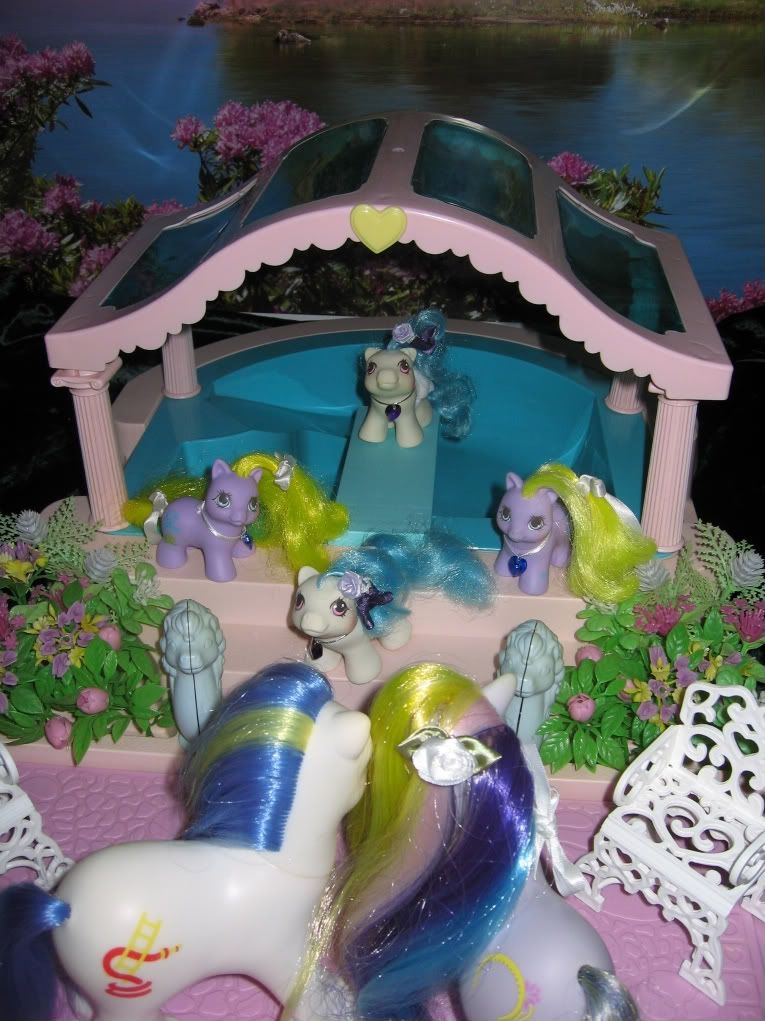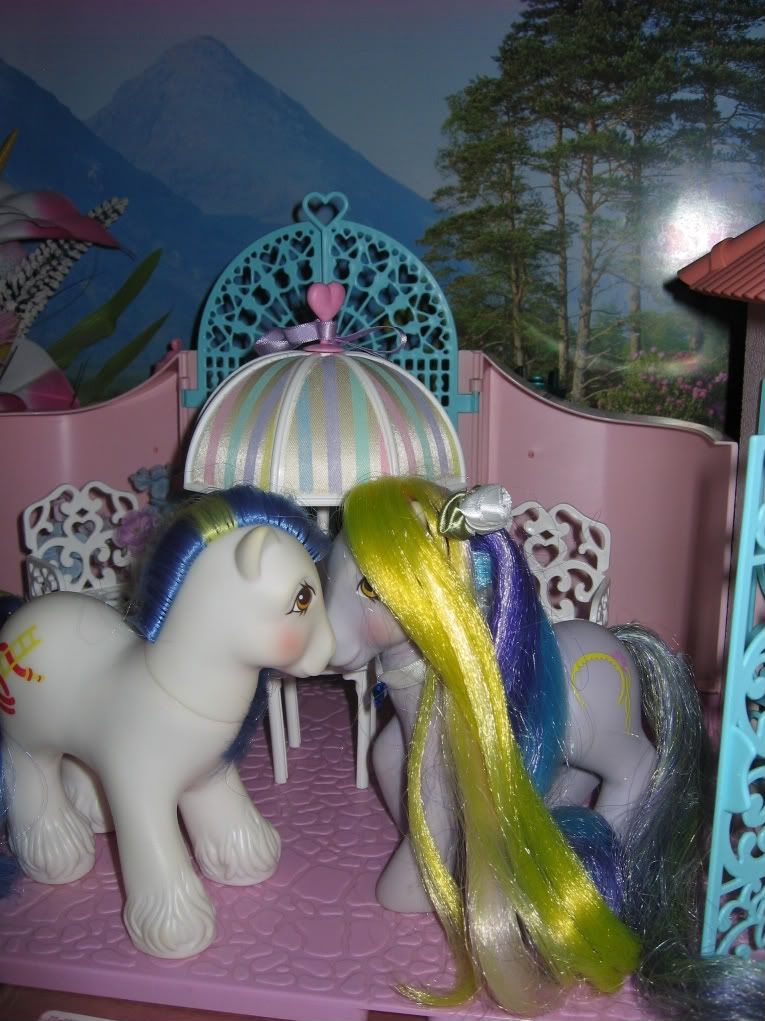 Ringlets: this really is paradise!
I love you so much!... Chief? do you hear music?..
Chief: yeah... but.. loud 70's music!?....
Both: Oh no!
outside the gates there is a loud BEEP BEEP!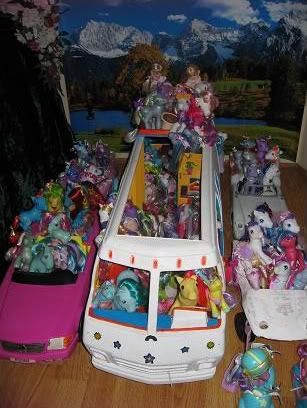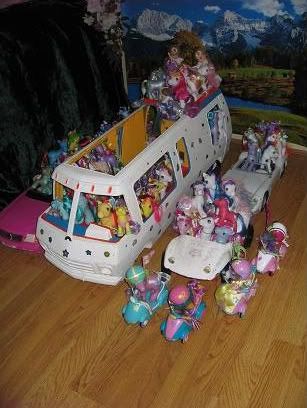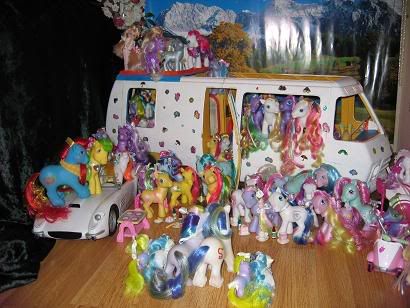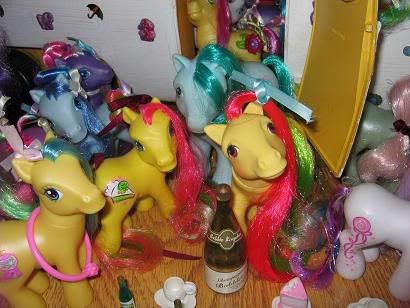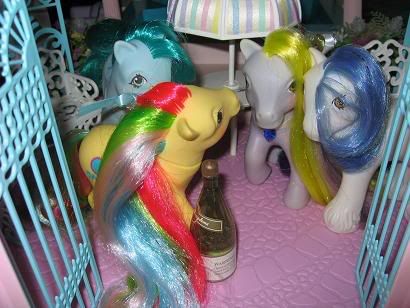 Ringlets:PV what are you doing here? how did you know where we were?
PV: Hey I couldnt let my best friend and my big bro move into a new house without throwing a little house-warming PARTY!! besides mom and the girls found your plans bro
oh... and before you refuse -do you KNOW how many times i've pulled my hair out this week giving therapy to new arrivals at the manor?! I think you owe me BIg time! besides - you'll thank me later -your kids would throw a fit if they werent invited - so i brought them along with some of my kids... family friends... y'know - it'll be fun! *marches in*
Confetti: I'm sure these chairs have dodgy legs *giggle*
Sweet Sparkle: Aunty PV sure does throw a good party!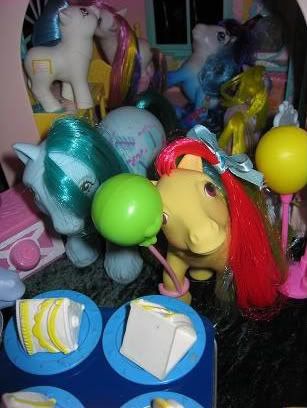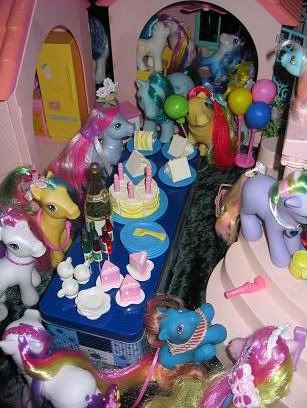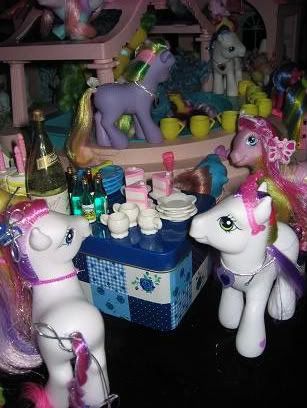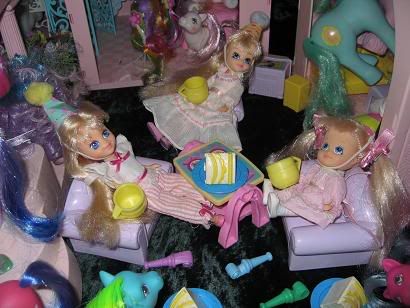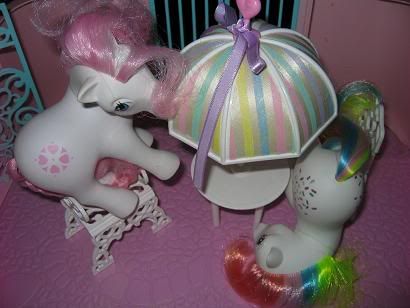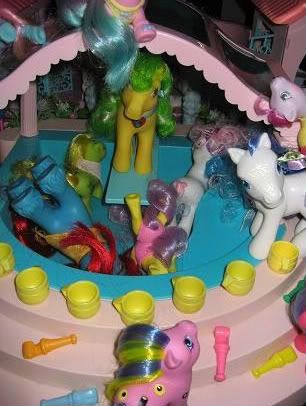 Ringlets: How will we ever be alone now? *sigh*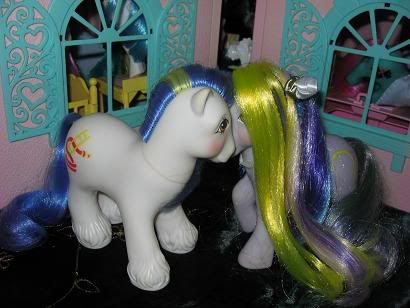 Chief: Dont worry - I had a little extension built that no-one knows about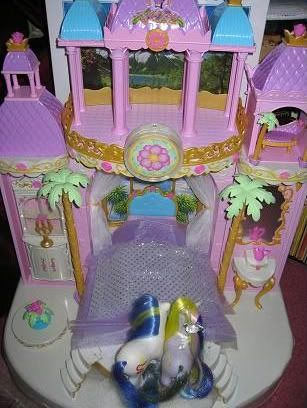 Alone at last....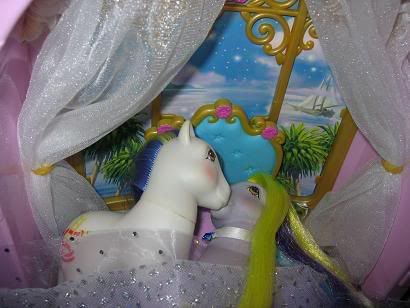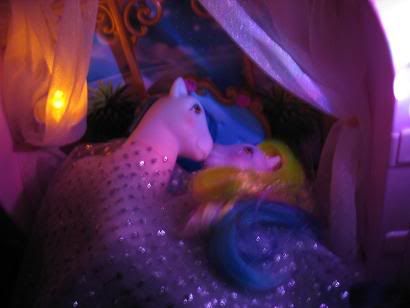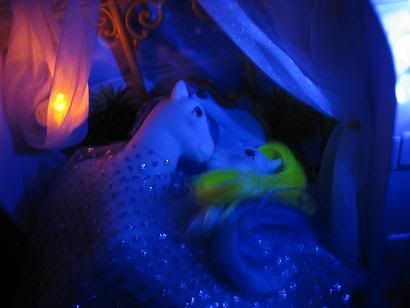 so everything turned out good in the end..
and dont worry peeps- Denim Blue was (eventually
) remembered and forgiven and only grounded for a week
and Chief and Ringlets got to be alone (but with their twins of course)....and had some peace... for a while....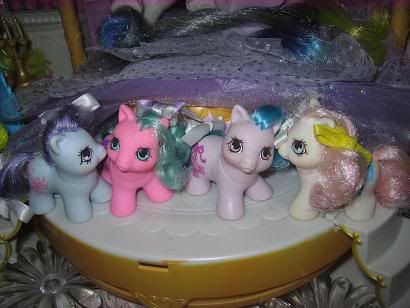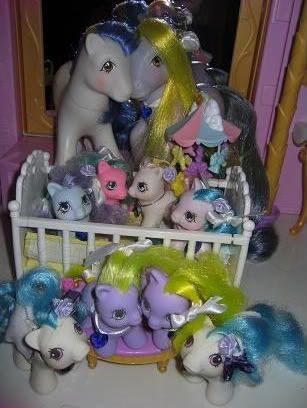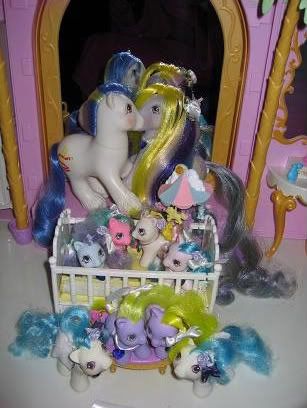 Hope you enjoyed it as much as me! heres all the amazing people who made it happen
Big thanks to...
Shelti, RainbowWindy, Amystopheles, Leopard_Polka_dot_spots, Ponygran, Lunaroak, KCherryKa, SweetiebabyFizzy, babysugarberry81, ballet-shoe, Raindrop, Edemeter, Baby_Splosh, Ponylady, HandsomeAwkward, WhispersOfTheWind, Sebby6, Saraax, Kittybethy, Griffin-the-cat, Rhys, ChipsteRJ, KoolKaci and of course tuneful87 who inspired some of the scenes with his thread
Lotsa pony love, hugs and thanks
XX Ringlets
[Stickied 1/30 by DSS]
unstickied 12/03