My how quickly the herd grew in 2011 ! Already 2012??
I'm now eyeing some real pricey ponies so these gals need new homes =
I am open to offers and fine for trades or partial trades (I'm looking for some pricey girls like yellow minty and then others like macau blosscotch and a decent italian bluebelle and a baby blue ribbon so lemme know whatcha got!) but wanted to post to get this ball rolling becuase the weekend will be here before I know it :-)
OFFERS ON THIS RESTORE NIRVANA :-)
at least $50 and I will close out January 10th, and I will be fine to take payments and such... just PM me = I'm easy to work with :-)
she's a total rehair and not sure if the marks can all come off as I didn't do much beyond a diaper wipe down = but hey - magenta blossom who can be gorgeous again = happy new year and tick a resolution off?
German Primrose (yellow hair - trims but tinsel is great) offers? $50? She's a double I got in a german lot, so if you want to see her sis, I am mox nix on both = like them equally, just cannot keep doubles = I'll gladly take more pics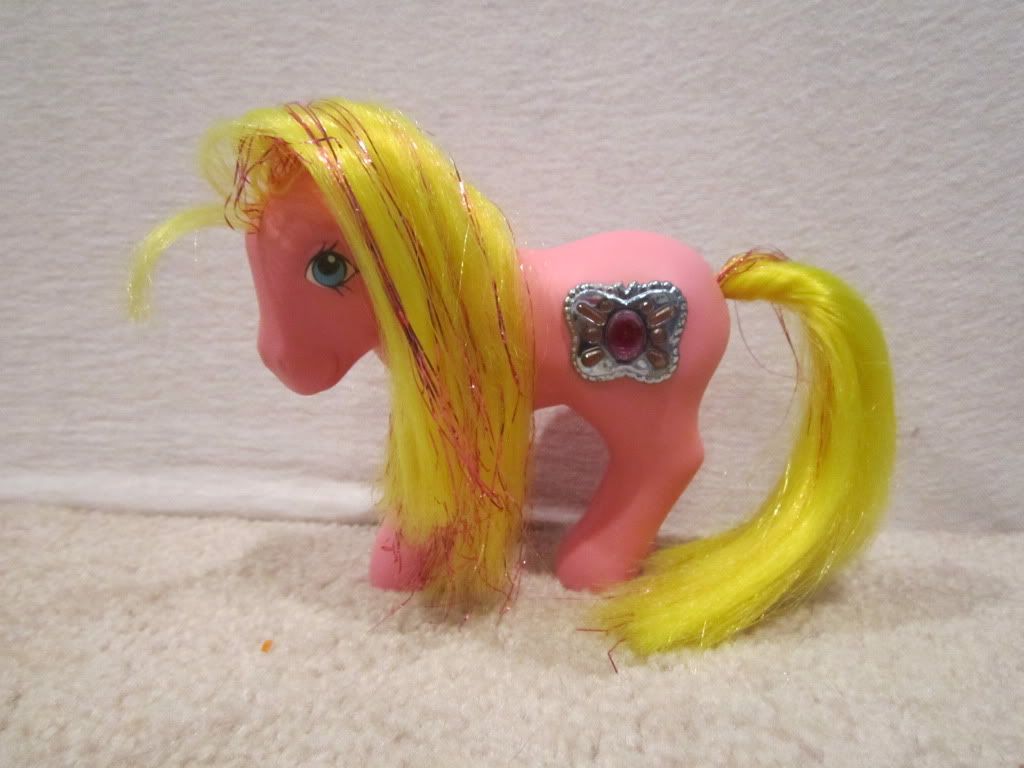 German Raindrop - small symbol = offers ? $80?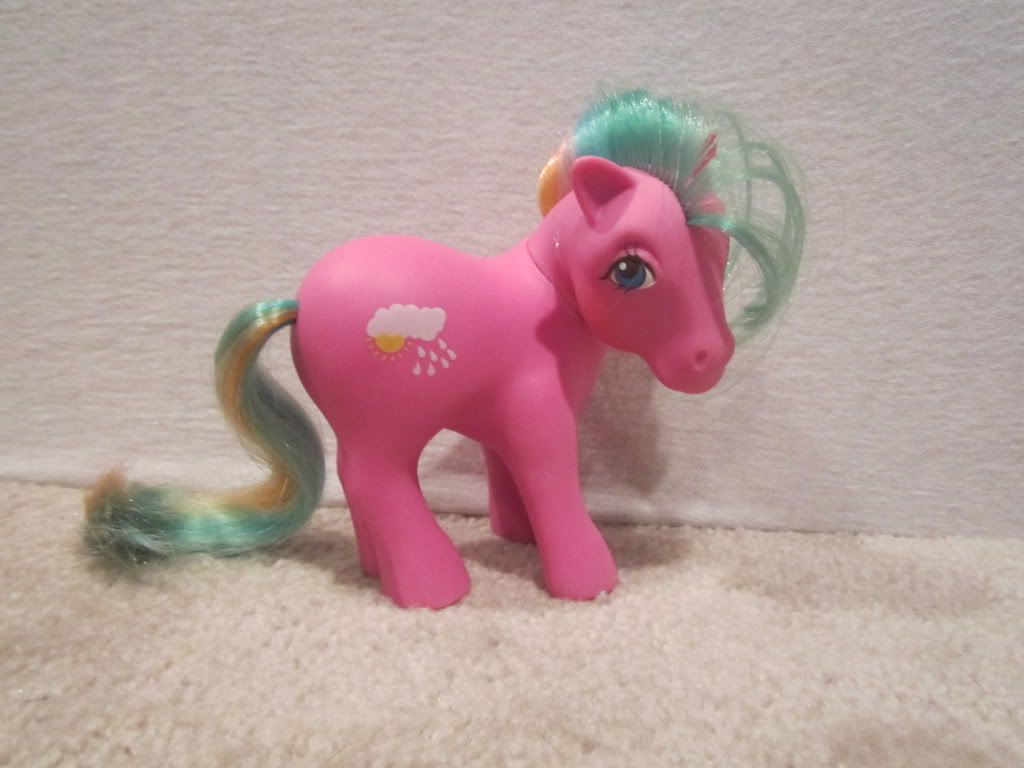 Brazil Parasol - CP $200?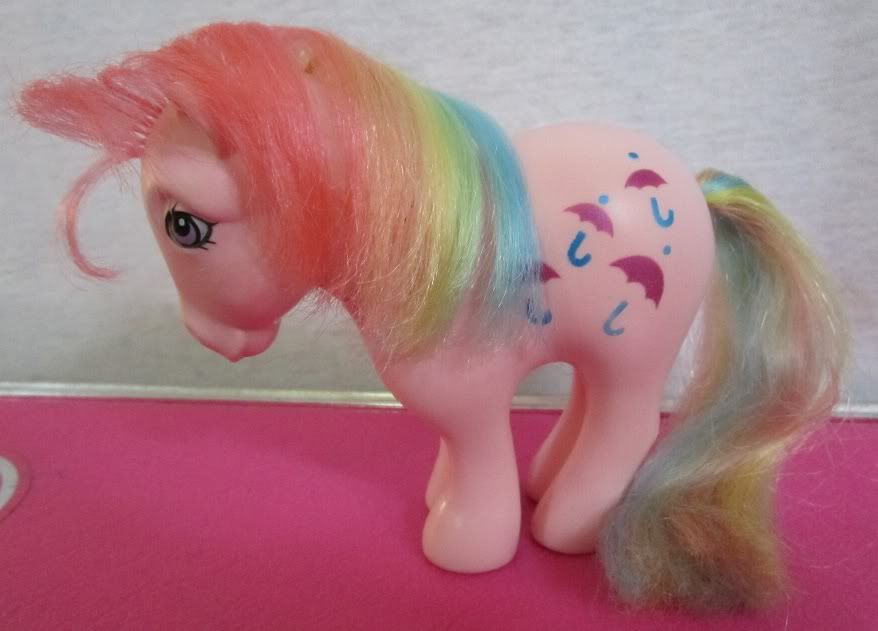 Greek Minty (I ended up with four of these lovelies... three is plenty)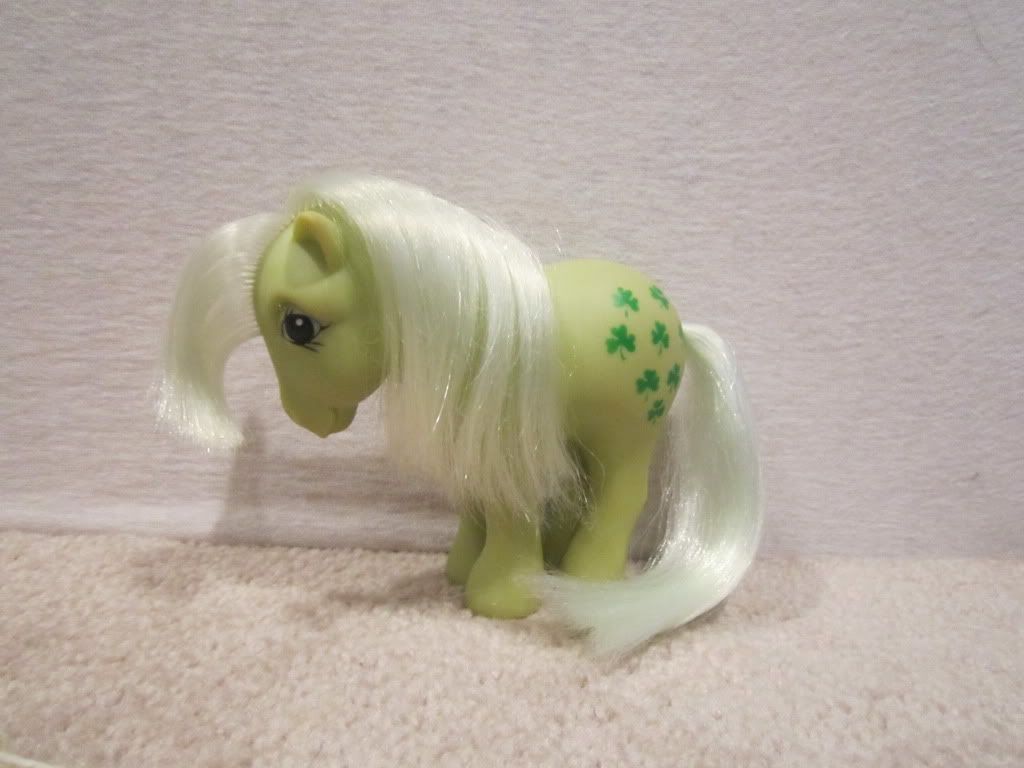 I am willing for $100 ? Offers?
Also some more affordable ponies :-)
1. German sundae best cocoberry - purple hair powder pose $20? offers?
2. German NBBE ribbon baby $35 offers?
3. Italian bowtie shy pose (I think is a rehair) $5?
4. NC sundance = she's a bit of a restore -dry hair etc. $5?(need pic)
I'll see about cross-posting this over in sales to add non-nirvana US ponies to the bunch... on the one hand stocking up for the MD meet, on the other = there is only so much room in these totes!
here's the photobucket link for more photos:
s955.photobucket.com/a...20NIRVANA/
PLEASE PLEASE PLEASE let me know if you want more shots etc. I will be happy to explain/take more - I never want someone surprised by a MLPpackage from me = unless it's a swap of course ;-)