Okay, I am selling some of my collection, because partly I feel these ladies are not getting enough love and partly my credit card is not looking healthy at ALL! (and I am going on holiday in less than 2 weeks!)
Taking offers on these ladies for 5 days, starting 21:15 on 25/12/11 and finishing 30/12/11 at 21:15 GMT
I reserve the right not to sell any ponies if they do not reach a price I am happy with.
Colombian Applejack: offer $300 (Reserve not met) bidder 1
She has a replacement tail, a blue ink mark on her head (see pics) and a touch up to her left eye by PKW.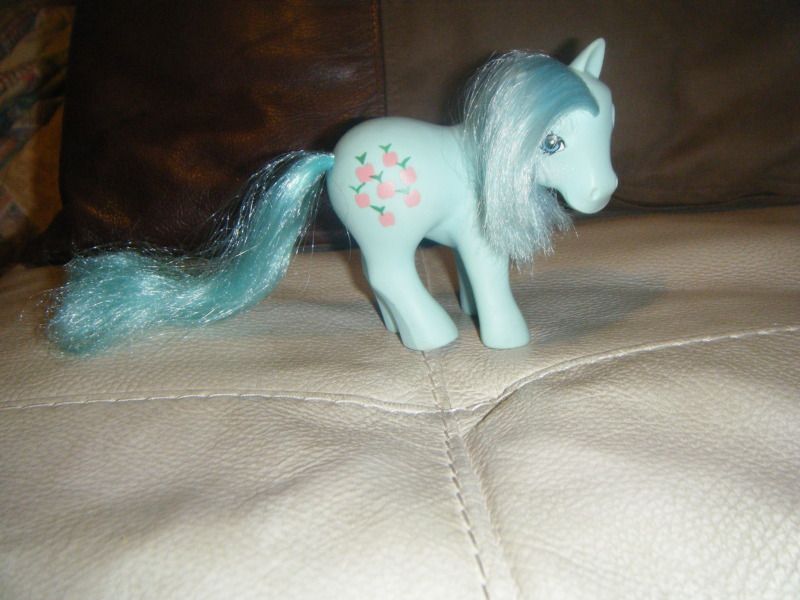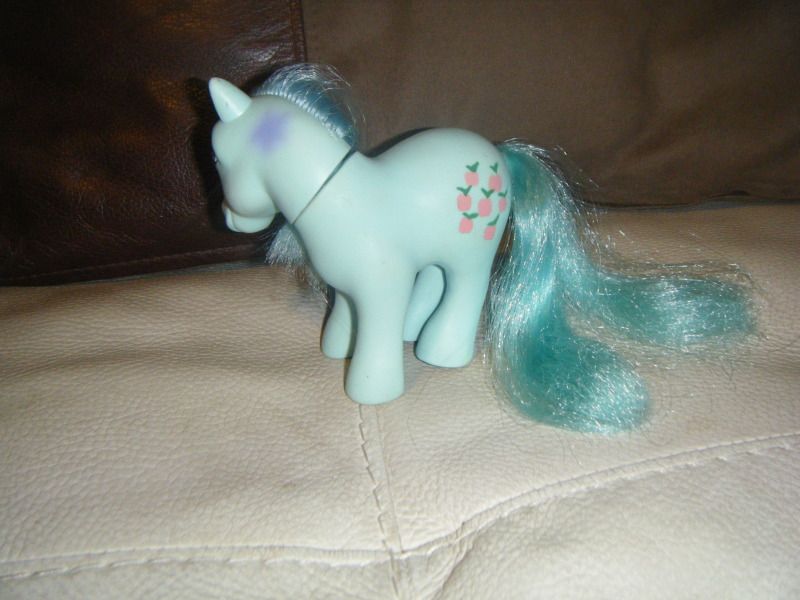 Princess woosie: Starting offer $100 (Reserve not met) (no offers)
In excellent condition, i cant see any marks to note?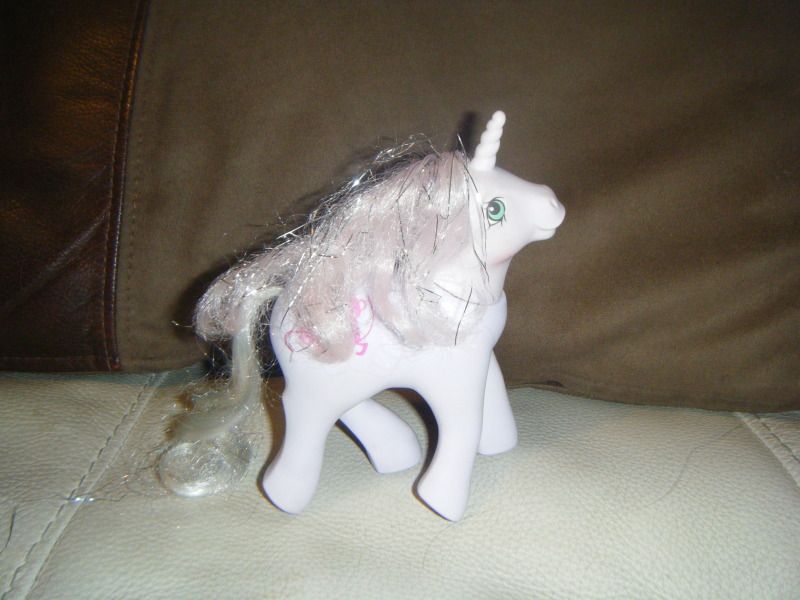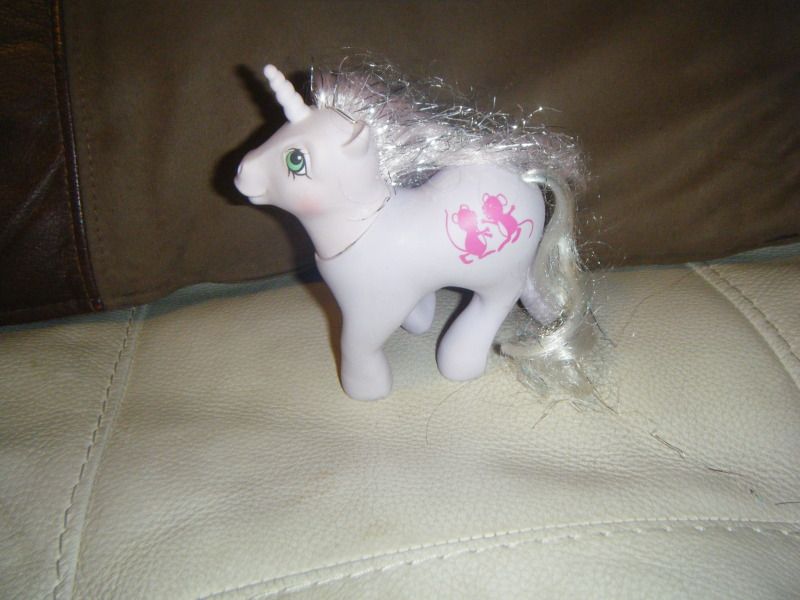 Brazillian sugarberry: Offer $180 reserve met bidder 2
In good condition, she has a small rub to her left eye, her mane and tail are frizzy as is common with brazillians, it hasnt been conditioned, she has some general light grubbiness that I havent tried to remove.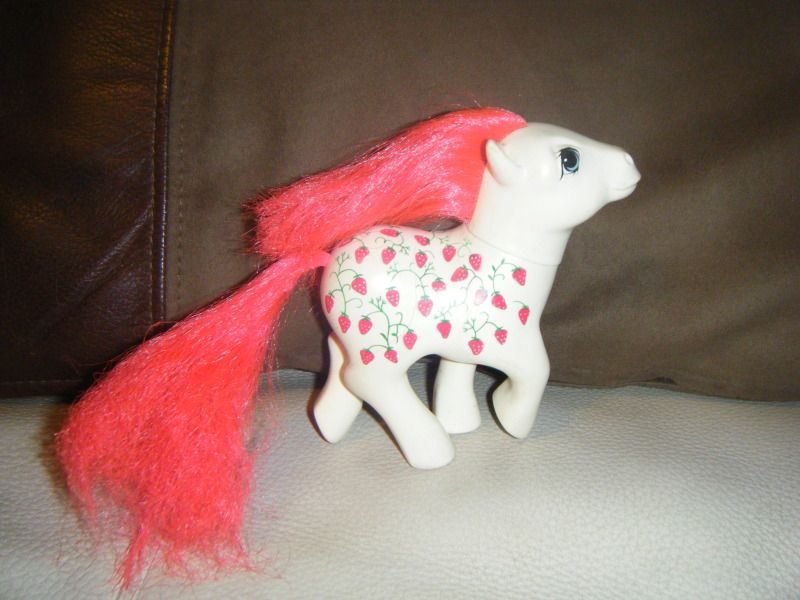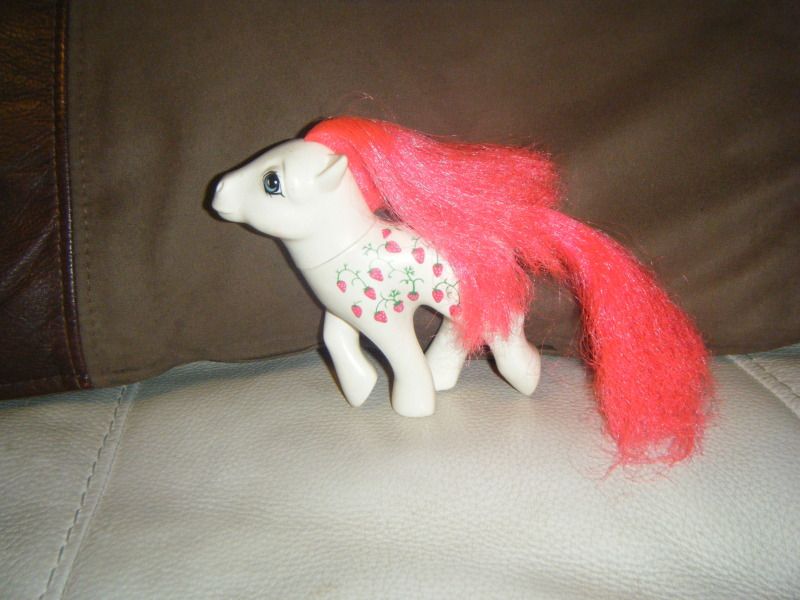 Sweet scoops: Offer: $350 (bidder 2)
In wonderful condition, I cant see any flaws to note.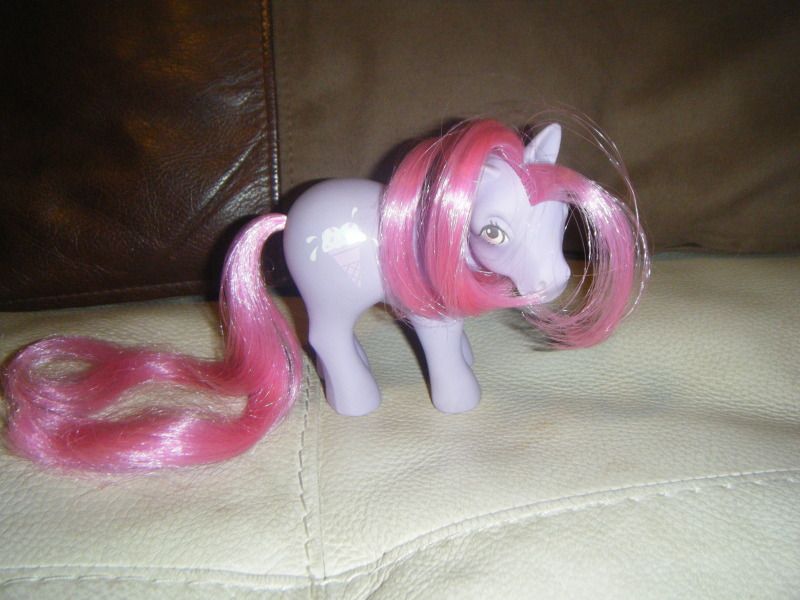 Greek baby minty: offer $380 bidder 1 reserve met
In excellent condition apart from her little eyes, which have bleeding around them, i have no idea whether this is from a prior paint which bled or her normal eyes which bled, but she has had a left eye paint by PKW. Otherwise brilliant condition.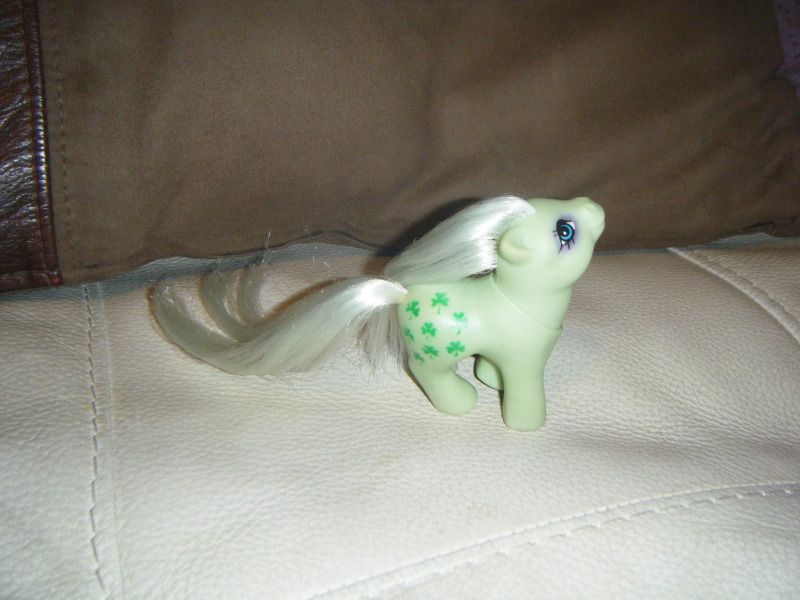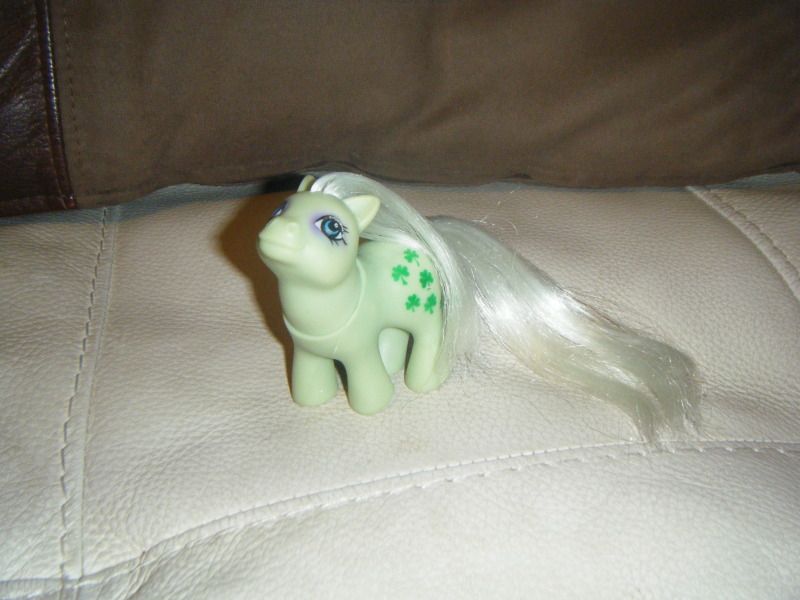 Mountain boy tornado: BIN $80
In excellent condition apart from mane has faded to mostly white, tail is still a light pink and mane and tail are a little dry, though I think if treated could be returned to its former glory.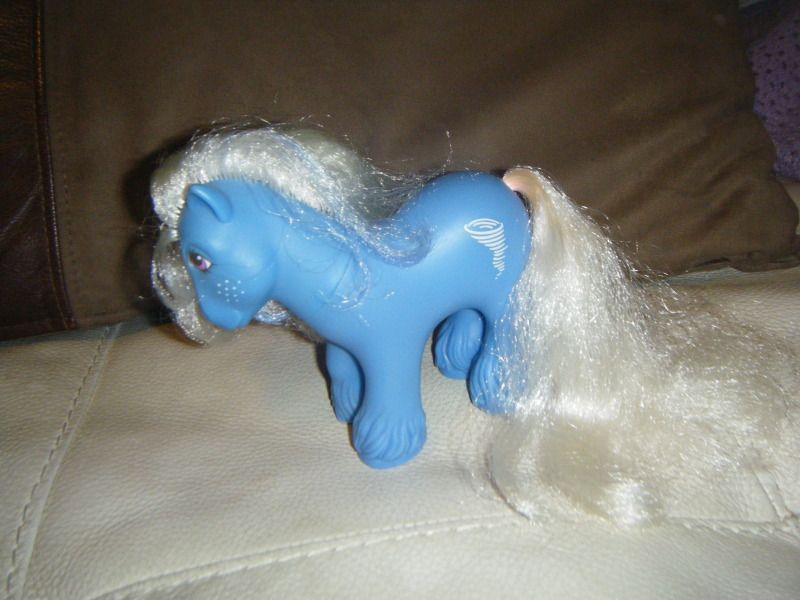 Argie Cherries Jubilee: hold (with bubble and card)
In excellent condition, had a very small cardboard mark on one side, not really visible now, i removed her from her card for this reason as her card was starting to rub and damage her. Best condition of this pony i have seen!