Thanks to my new pony friends and my sweet boyfriend I've got some lovely new G2 ponies.
A while back I bought Honey with her bunny suit (stilll ooking for her shoes and comb):
Then I bought a small lot including Dutch Baby Cat, Baby Glider and G2 Satin Splash, Satin Splash was on my want list for a long while, now I'm still searchings for her accessories and a replacement eye gem:
Her hair is so shiny:
After that I got a lot including a lot of accessories and ponies, but I only kept the G2 accessories and two of the ponies. I always wanted Miss Painter, and I always wanted Magic Dragonfly too, but I thought their was only the \"New hair\" release and in that set her name is Buttercup XD so I was very surprised to find out that there are more releases and her name is Magic Dragonfly.
I gave Miss Painter a nice hairstyle, and used a bead to keep the lock down: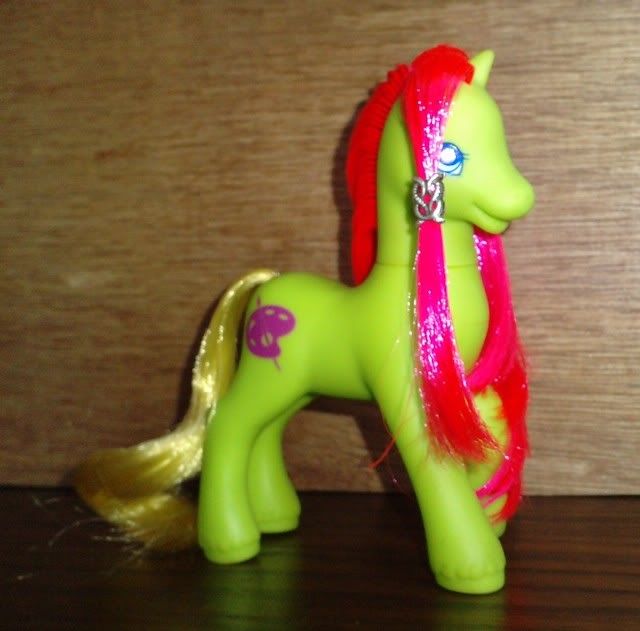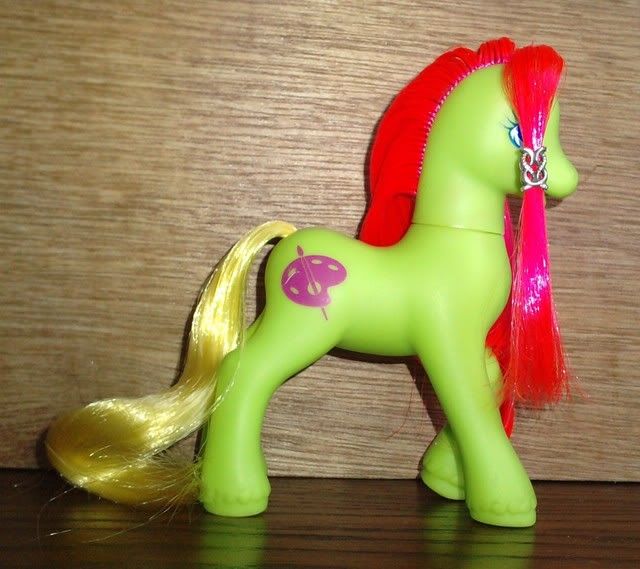 Then there was the surprise G2 baby I got from Lady Arachnia with her payment:
And today, these two came in, they still need grooming, but they are so cute!:
Together with another Princess Crystal! I always wanted another one because mine had her forelock cut! Here they are together, the new one still needs to be groomed though: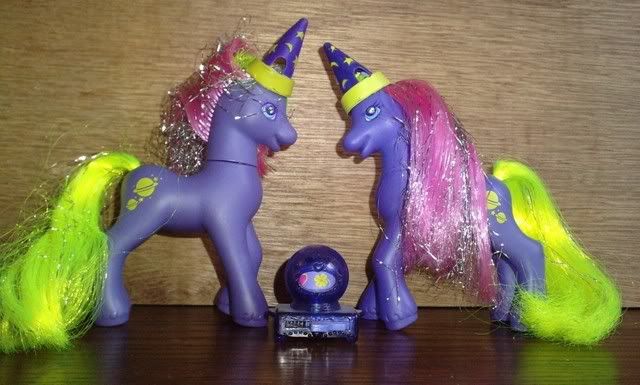 * thank you to the sweet person who resized them
*
Does anyone know how much the twins are worth including their head
dresses?
---EDIT---
I have been styling my newest twins and princess Crystal: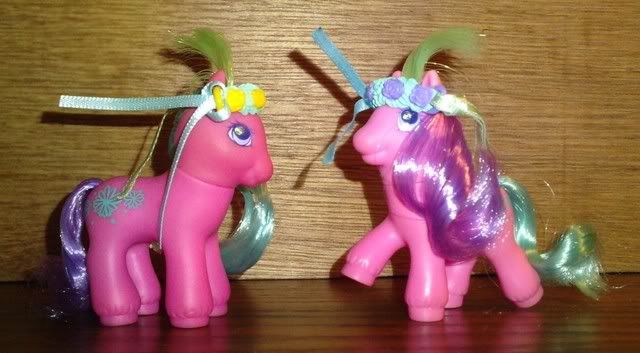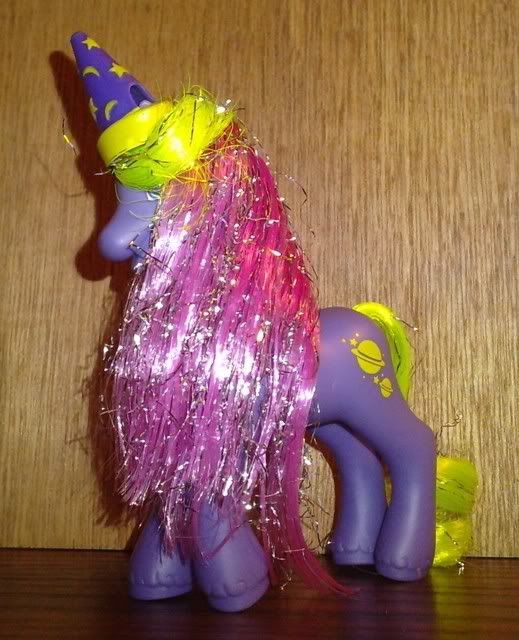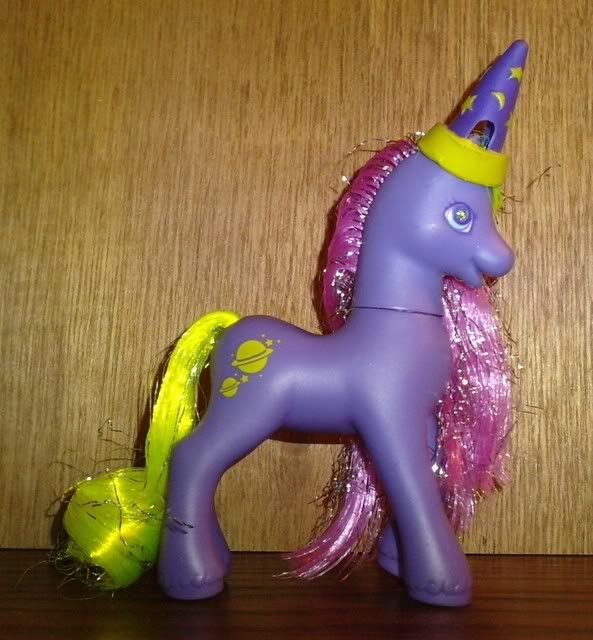 And for the last picture, because I think she looks funny: