My Princess Tiff is a sorry state
I wonder if anyone would want her,perhaps to restore or customise.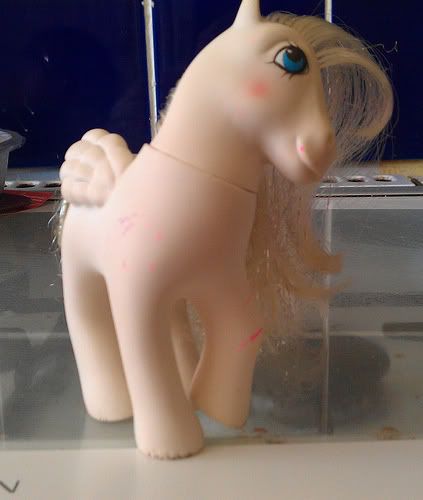 She had bite marks on all her hooves and lots of pink pen marks. Her hair is not that bad as its uncut & no plugs missing but i would say it is dry.
She looks so sad because she is so ugly.