I got BBE Baby Frosting in a lot of other ponies and I just plain don't care for her. I don't like the BBE toys and I'm looking to sell her to someone who likes them.
She was a little dirty when I got her but I've spot cleaned her a bit. She looks to be in really great shape - which is why I don't want to bait her since a collector might want her. No eye rust. Looks like original factory curl in her mane and tail. No cancer or mold.
Asking $4 plus shipping, Paypal only. I'd also be willing to trade for G1 non-BBE baby pony, or a random unboxed G4 - please PM.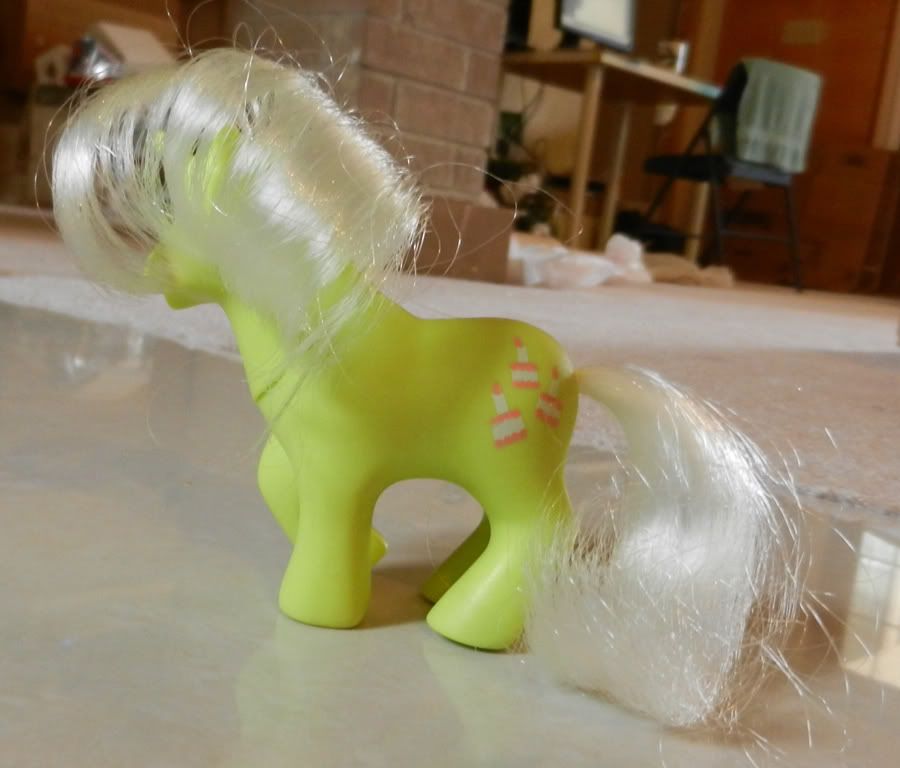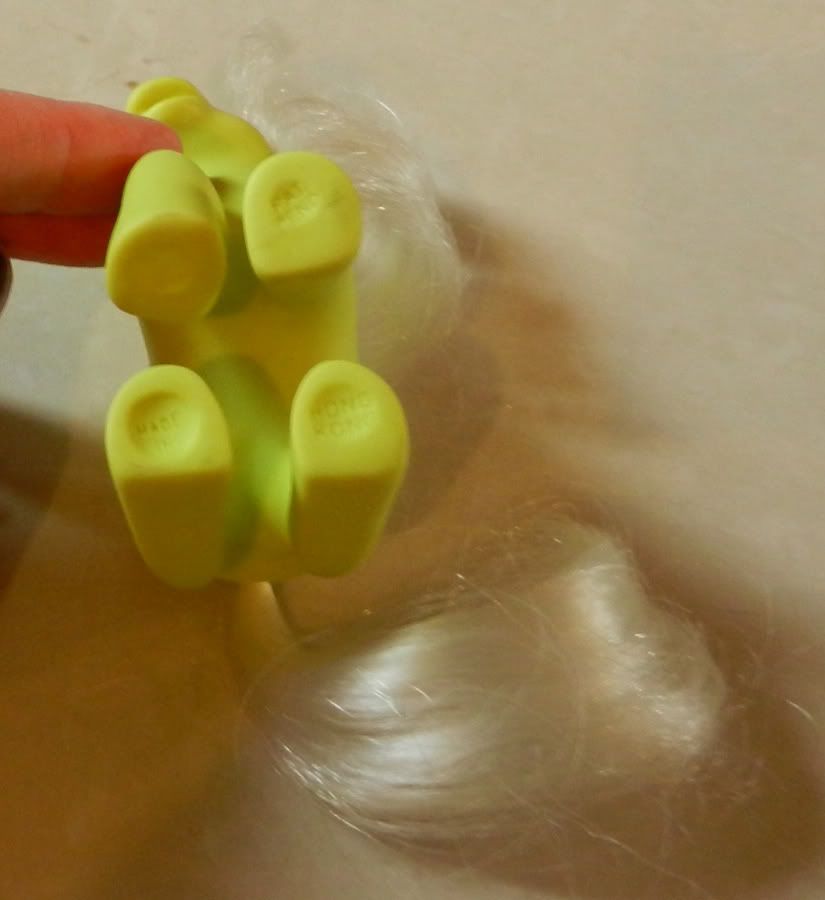 --------------
Other MLP:
I have a bunch of G1 accessories that I have no need for. 2 saddles (pink and purple), Sundance's velvet bridle, the baby hot pink outfit (I think it was a mom & baby set originally), a yellow pony hat with pink flowers, maybe a few other pieces.
I also have a small rubber stamp of Bow Tie - there is a molded pony as the "handle" and the stamp is on the bottom.
Asking best offer on any of this. I'm just not into accessories.
---------------
Also: I have a bunch of non-MLP items listed up on Ebay: Barbies, Pokemon, Transformers, Star Wars, etc. Please take a look!
Ebay