Okay, so I got a gorgeous scarf from my Aunt Weasie for Christmas.
I love the scarf, it is gorgeous! She bought it in the Czech Republic while on vacation.
The problem is, I don't know how to care for it or wash it because the instructions are in Czech. Unfortunately, I can't read Czech.
Here are the instructions: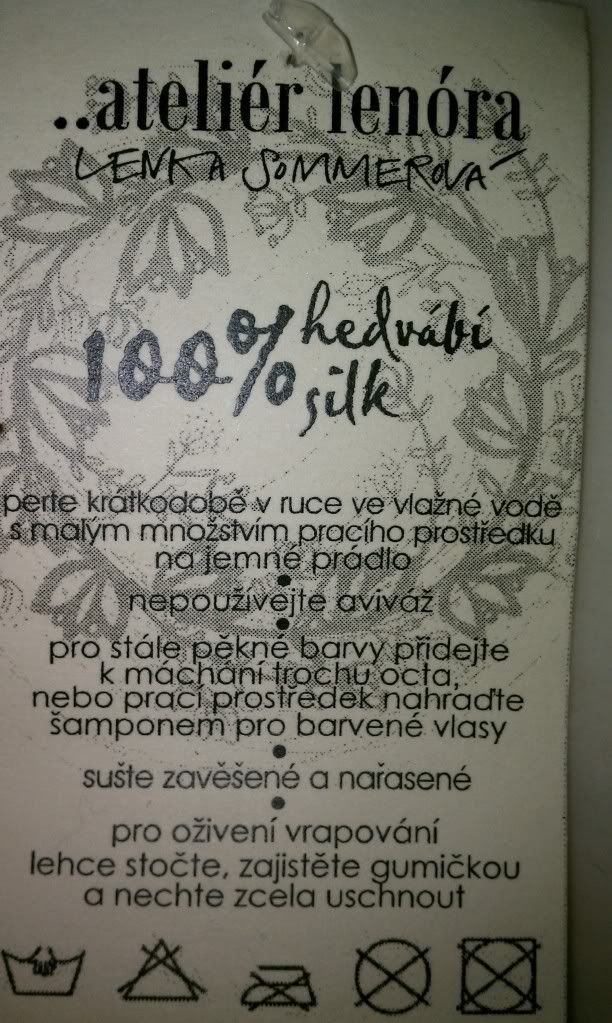 Can any Czech speakers tell me what it says?