I'm going to be taking offers on this little filly, starting from $90. Please
PM all offers
, any posted in this thread wont be taken into account.

CURRENT OFFER: $110
Bidding ends on Friday 8th of April, at 12pm GMT.
Description:
Overall, Ruby is in very good condition. She has a couple of little nicks in the paint on her pretty nose, and her tinsel is quite wild. Her hair itself is soft and in good condition, and would be beautiful if her new owner could tame her tinsel.
There is some issues with her 'motion' leg - like most G1 LPSs, it's a slightly different shade to her body, and the mechanism takes notions about working. I've tested her gently but couldn't work it out, but my Mum could work it with no problem. More pictures are available on request!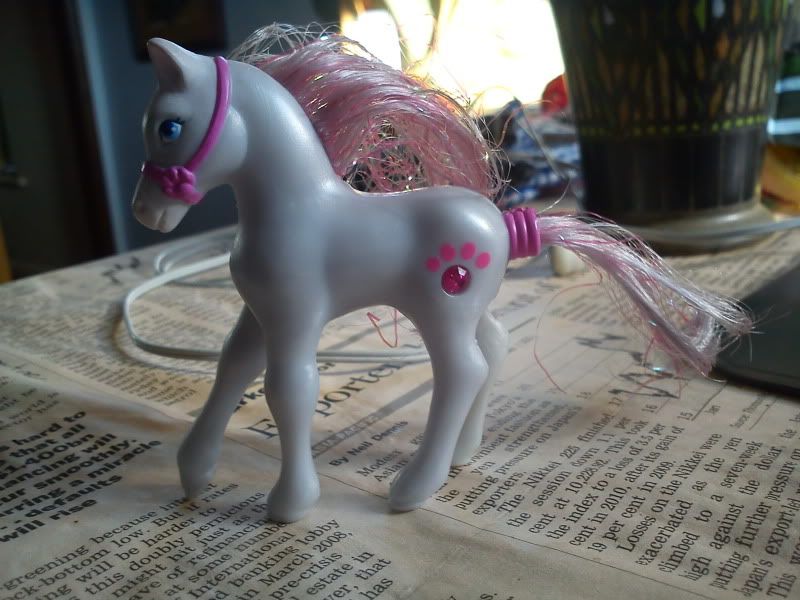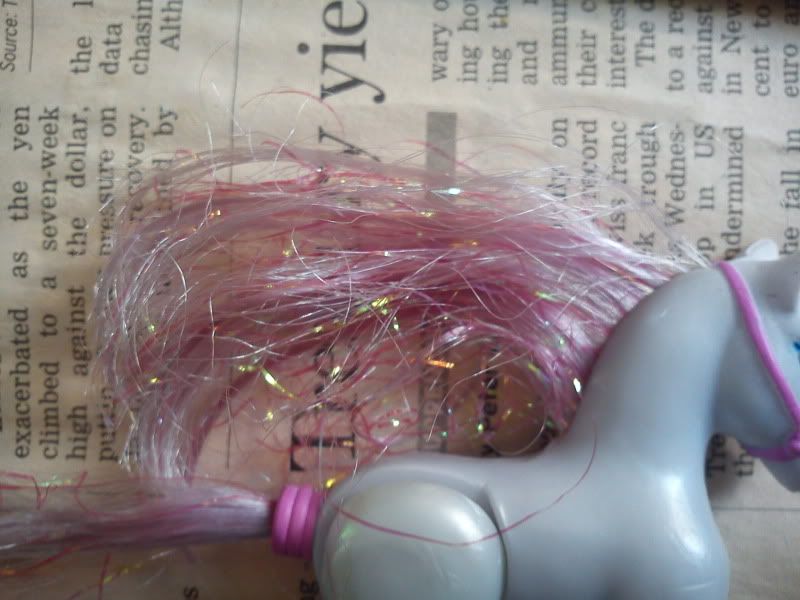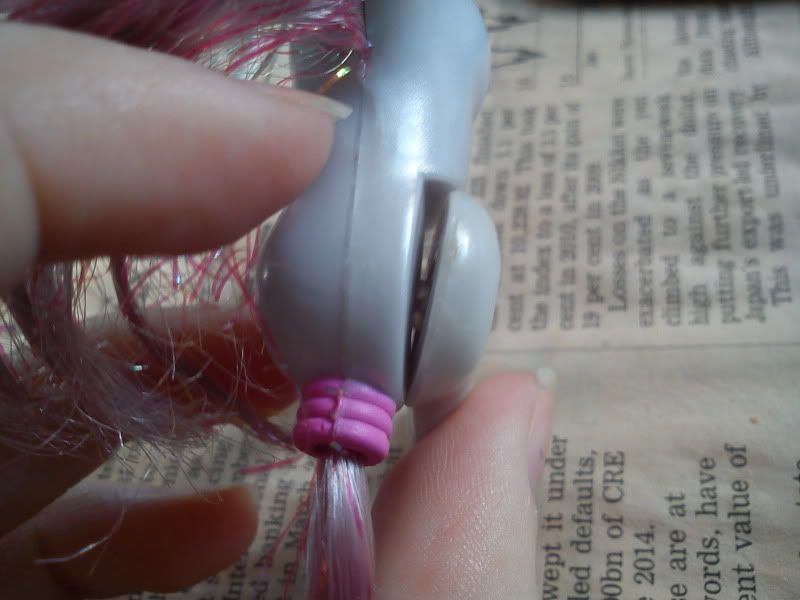 Good luck bidding!