To go with my
Luna in socks toy
I just had to do some Luna in socks art!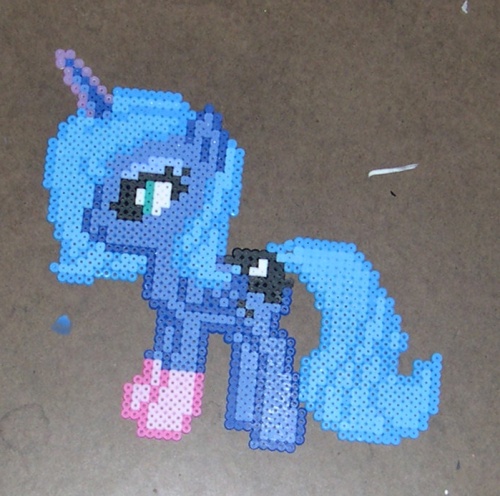 Luna sprite base taken from
desktopponies.co.cc/
Socks re-color and beading by me.
(Luna toy came from Target, no they're not out yet, yes you can probably get one, most Targets have them in the back, you just have to get somebody to find one for you.)
I am still taking commissions for pony sprites, btw. With or without socks. Gen4 and gen3 sprites available, any pony you like. Prices vary depending on the pony/size you want, but one like Luna would be $13 plus shipping.