I´ve had Dreamer for awhile now hoping that I will warm up to her
I do think she'S cute, but I´m sure someone else would appreciate her much more!
I´ve searched the PC section but had no luck on the single, loose but minty Dreamer, any ideas?
She is completely mint as far as I´m concerned apart from the small initials in black marker on one of her hooves. It does seem though that it's coming off (somehow) but as I´m not planing to keep her I dsidn't want to experiment with strong chemicals. She also has a bit of surface dirt.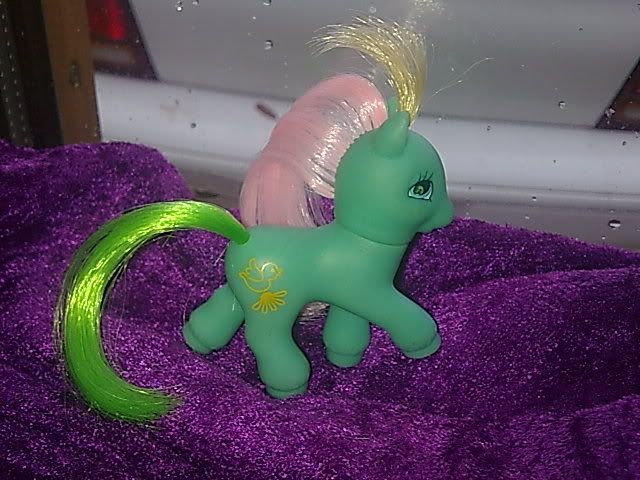 %20