I'm making HATS you guys!! I had to make pinkiepie first, but hey, we all start somewhere! Plus, pinkie pie is basically me... soooooo.... hahah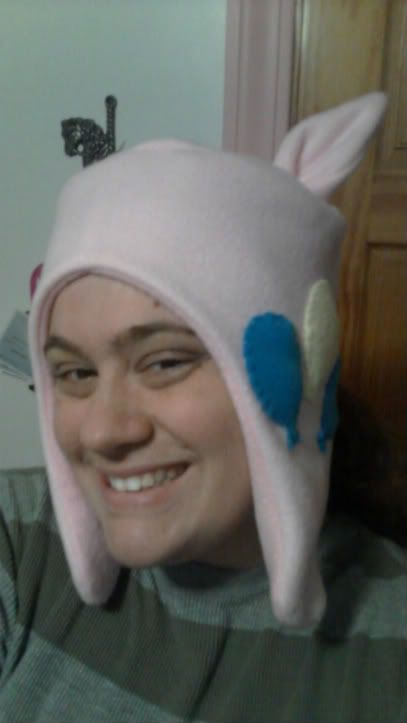 Yes, this is me, bleh.
Anyway, here is my first hat! I'm making more~ Does anyone want them? Also is $25 too high a price? Should I charge more or less? EE I love this hat! Its so warm and lovely!
The finished hats will have tassels coming down from the earflaps in braids of the color of that pony's mane. :3 So dark pink for pinkiepie, light pink for fluttershy and etc. :3 I'll be selling them online and at conventions! :3
Woohoo!