Sometimes life throws you curve balls... So I've decided to part with my most treasured pony, my Mexican Moondancer. She is one of the most gorgeous Mexican ponies I've seen! They're really hard to come by in such nice condition, and this girl is just a beauty. She's absolutely stunning on display!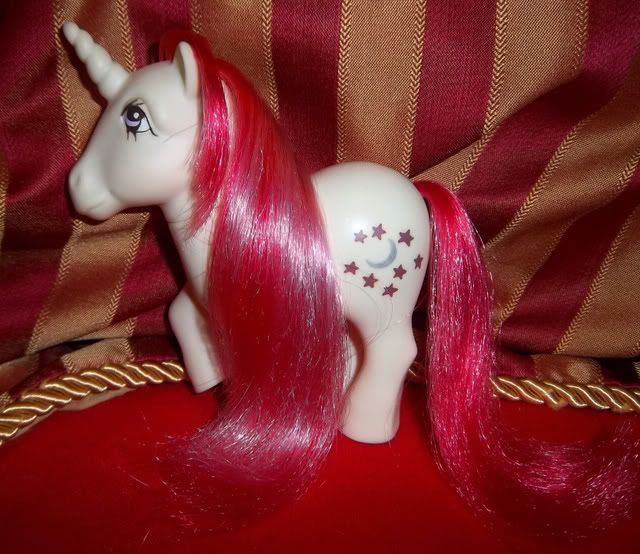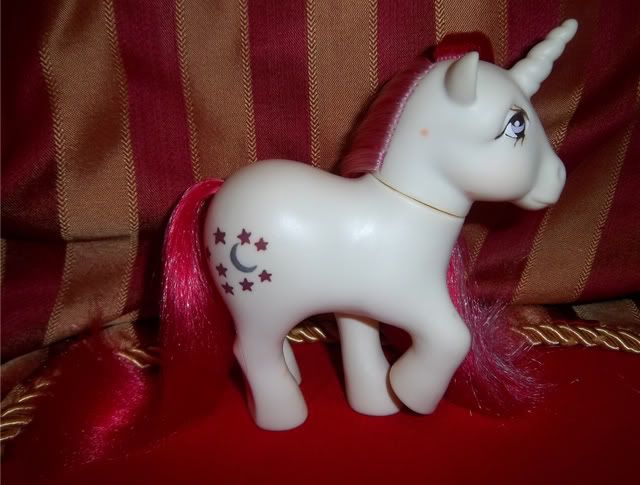 she has a faint pink line underneath her mane (not shown in pics, mane covers), which looks like it could be sunfaded off. She also has two faint pink dots on her non display side as you can see from the photos. They also look like they could be sunfaded away, though it's late Autumn here in the states so I couldn't try it out myself. Her symbols are great with only very minor scratches. Her hair is beautiful and uncut; with a light touch of courseness at the ends that a lot of South American ponies have. Her head moves but she looks great inside and out. She would make an amazing Christmas gift!
AND SHE HAS BEEN SOLD!!! Thanks so much, this has helped me out greatly!!!