You can pm me, but you may also email me at: shellebellesblossoms @ gmail.com
Don't forget to include your screen name if you use email.
Thank you!
I accept Paypal only (contact me for other payment methods).
Payment required within 5 days, unless payment arrangements are made before bidding.
Buy It Now listings, payment is required within 24 hours unless other arrangements are made previous.
Shipping is from the United States.
Check out my arena feedback!
Colombian blue/orange Bluebelle

- Sold: $150
*free shipping*
Blue Colombian Bluebelle with blue stars and orange hair. Feet are stamped "ITALY" Hair has a little frizz, there are some paint rubs here and there, body has some stains and some inground dirt. Overall she displays pretty nice, none of her flaws are terrible or anything.
This pony is gorgeous and totally one of a kind!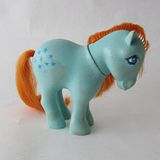 The%20following%20ponies%20have%20been%20SOLD
~~~~~~~~~~~~~~~~~~~~~~~~~~~~~~~~~~~~~~~~~~~~
Colombian%20yellow%20Bluebelle
%20%20-%20
sold%20for%20$140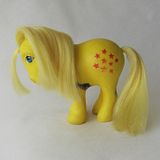 Colombian%20aqua%20first%20tooth%20star%20baby
%20-%20
sold%20for%20$90
Colombian%20Blue%20bobbed%20Blossom
%20-%20
Sold%20for%20$70
Colombian%20Bluebelle%20-%20purple%20and%20orange!

%20%20-%20sold%20for:%20%20$155
Colombian%20First%20Tooth%20Star%20Baby%20-%20lavender

%20%20-sold%20for:%20%20$120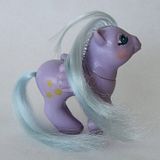 Colombian%20star%20baby%20-%20aqua%20and%20purple

%20%20-%20sold%20for:%20$100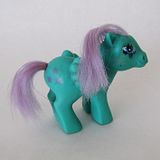 Brazilian%20Gusty
%20%20-%20sold%20for:%20$30
She%20has%20no%20tail%20and%20her%20main%20is%20cut%20to%20half%20length.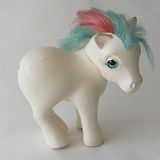 Venezuelan%20Blossom%20-%20squeaker%20butt
%20-%20sold%20for:%20$140