Hi! I qualify for a custom rank now, and I also have a question.
Is there a specific limit to changing custom ranks, like you can only change it once every x days/months? (I don't plan on changing it constantly, it's just nice to know if I ever get tired of this one when I could change it.)
Secondly, does the "Arena Supporter" graphic disappear or not? I've seen other people keep the graphic yet have a custom rank. I'd like to do this too, if possible.
I'm proudly a site supporter and will continue to do so throughout the year!
And finally, I'd like to request a custom rank! May I please be "Chancellor Pudding Hat"? Thanks!

_________________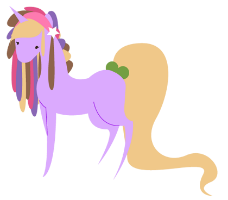 .:p
r
o
u
d
:.
I am your personal trainer and I will get you results.
¡El Blog! ♥ Wish List!
Desperately seeking G2 Globe Trotter's accessories!